Purchase tickets now for the Heartland Symphony Orchestra 2017-2018 Season.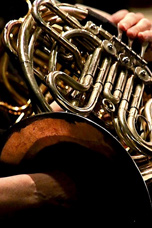 April 6, 7 & 8, 2018
$10.00-$12.00
Heartland Symphony Orchestra will hold their Spring Concert Series on April 6 in Crosslake, April 7 in Little Falls and April 8 in Brainerd. The program features "Scheherazade, Op. 35" by Nikolai Rimsky-Korsakov and "Pelleas and Meisande, Op. 80" by Gabriel Faure and "Clarion" an original work by Flannery Cunningham, winner of the 2018 Composers' Competition… tickets & information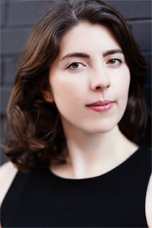 Heartland Symphony Orchestra recently selected Flannery Cunningham, a PhD candidate at the University of Pennsylvania, as winner of the 2018 Composers' Competition. Her original work, "Clarion", will be performed by Heartland Symphony Orchestra as part of their spring concert series… read more
Don't miss the upcoming HSO special event. Tickets are now available.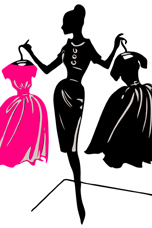 April 21, 2018
$20.00
The 13th annual Heartland Symphony Orchestra (HSO) benefit fundraiser, "Symphony of Fashions Luncheon and Style Show", will be held Saturday, April 21, 2018 at the First United Church in Little Falls. Bon Jos of Little Falls and Christopher Banks from Brainerd will offer their spring and summer fashions for the style show… tickets & information
Recent News Articles
Heartland Symphony Orchestra Presents Spring Concert Series April 6, 7 & 8 Mar 2018
Flannery Cunningham Wins 2018 Composers' Competition of Heartland Symphony Orchestra Mar 2018
Heartland Symphony Orchestra Receives Crow Wing Community Trust Grant to Support its Composers' Competition Dec 2017
Holiday Concerts with Heartland Symphony Orchestra Delight Audiences in Little Falls and Brainerd Dec 2017
Scott Lykins to Perform with Heartland Symphony Orchestra at Fall Concert Oct 2017
Heartland Symphony Orchestra Program for the 2017-2018 Season Aug 2017
Young Artists in Outstanding Performances with Heartland Symphony Orchestra Mar 2017
Heartland Symphony Orchestra Receives Grant from Crow Wing Community Trust to Support Youth Concerto Competition Jan 2017
New Partnership Benefits Brainerd High School Orchestra Program and Heartland Symphony Orchestra Nov 2016
Heartland Symphony Orchestra Remembers 40 Years Sept 2016
Heartland Symphony Orchestra Showcases Concertmaster Leslie Zander Sep 2016
Heartland Symphony Orchestra Celebrates 40 years of Classical Music Aug 2016
Heartland Symphony Orchestra Welcomes New Conductor, Dr. Alexander Corbett Jun 2016