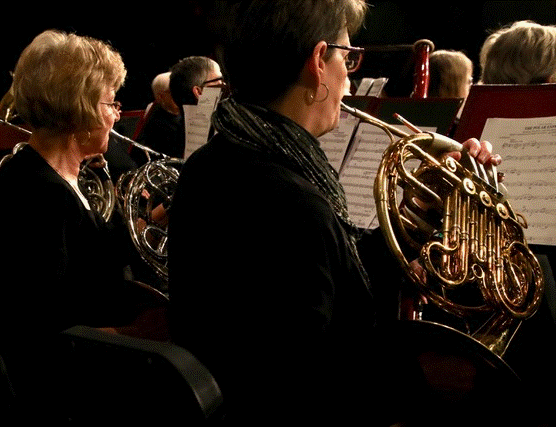 Heartland Symphony Orchestra presented their winter concert series this past weekend in both Little Falls and Brainerd featuring the amazing talent of musicians that live in west central Minnesota. The program, "Holiday Voices", included the Legacy Chorale of Greater Minnesota, the Children's Chorus of Garfield Elementary in Brainerd and the Brainerd High School Chamber Orchestra. The Brainerd High School students joined the Heartland Symphony Orchestra to begin the program with Leroy Anderson's arrangement of "Sleigh Ride", sweeping the audience on a musical holiday ride that included the Concert Suite from "The Polar Express". A new arrangement of "The Holly and the Ivy" by Malcolm Arnold completed the first half of the program. In the second half, the Legacy Chorale performed "Christmas Night" by John Rutter and the "Hallelujah Chorus" from Handel's Messiah. The Children's Chorus of Garfield Elementary joined the Legacy Chorale to sing three songs from "Home Alone". As a final holiday treat, the program ended with the audience participating in a Christmas Sing-A-Long.
Heartland Symphony will perform their spring concerts on April 6 in Crosslake, April 7 in Little Falls and April 8 in Brainerd. It will include music by Nikolai Rimsky-Korsakov and Gabriel Faure. It will also feature the winner of the Composer's Competition which is held every other year, alternating with the Youth Concerto Competition.
Heartland Symphony Orchestra's winter concert series was made possible through a grant from Five Wings Arts Council thanks to a legislative appropriation from the Arts and Cultural Heritage Fun and by a generous grant from the Laura Jane Musser Fund.