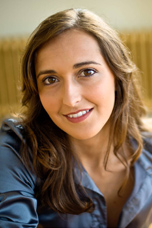 Heartland Symphony has announced the line up for the first concerts of their 42nd season. Based in west central Minnesota, Heartland Symphony Orchestra presents a Fall, Winter and Spring series with concerts in both Brainerd and Little Falls.
The 2018-2019 season opens on October 13 in Little Falls and October 14 in Brainerd with "Opera from Around the World". The orchestra will perform Gioachino Rossini's Overture from The Barber of Seville, Zoltán Kodály's Háry János – Intermezzo, and Nikolai Rimsky-Korsakov's Dance of the Tumblers from The Snow Maiden Suite.
The concert in Little Falls will also include students from the St. Francis Concert Orchestra performing Giuseppe Verdi's Anvil Chorus from Il Trovatore and La Donna e Mobile from Rigoletto.
Following intermission the program will include some of the best-loved arias in opera music sung by soprano Jennifer Olson. Joining Heartland Symphony Orchestra players will be members of the University of Minnesota Morris Orchestra for the performance of George Frideric Handel's Piangerò la sorte mia, sì crudele from Giulio Cesare, and Johann Strauss II's Mein Herr Marquis from Die Fledermaus ("Laughing Song"). The program will end with a performance by the combined orchestra of Bedrich Smetana's The Bartered Bride: Three Dances.
The Winter program has as its Holiday theme "Family Adventure". It will be held December 1 in Little Falls and December 2 in Brainerd and will feature pianist Kate Bae, child dancers from Just for Kix and a combined performance with the Brainerd High School Orchestra followed by the popular Christmas Sing-Along.
In Spring, the theme "The Joy of Youth" will feature the Youth Concerto Competition Winners. This contest is hosted every other year by Heartland Symphony. In 2017, it was supported in part by a grant from Crow Wing Power Community Trust. The 2019 concerts will be held April 6 in Little Falls and April 7 in Brainerd and will also include works by Ravel and Tchaikovsky.
Heartland Symphony Orchestra concerts are made possible by the voters of Minnesota through a grant from the Five Wings Arts Council,  thanks to a legislative appropriation from the Arts and Cultural Heritage Funds. In Little Falls, the Laura Jane Musser Fund provides additional support.
Tickets may be purchased online, at the door or by calling 1-800-826-1997.