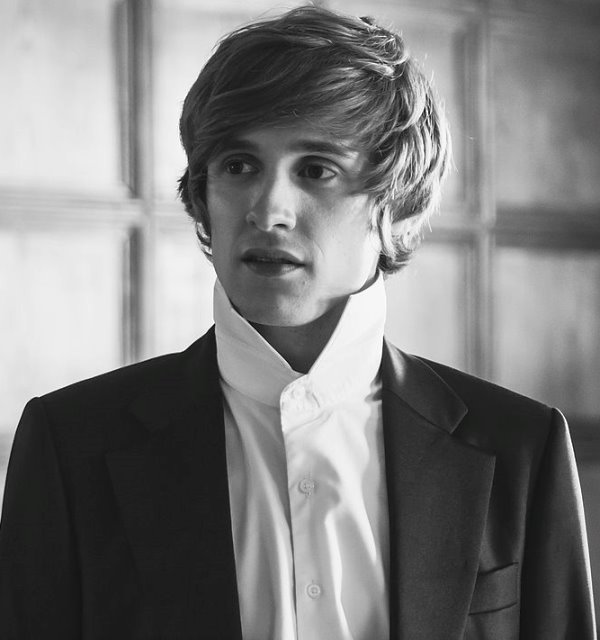 The Heartland Symphony Orchestra is excited to welcome Dr. Alexander Corbett as their new Conductor and Music Director. He will take the podium for his first concert with the HSO on Saturday and Sunday October 8th and 9th 2016.
In addition to his post with the Heartland Symphony Orchestra, Dr. Corbett conducts the orchestra at the University of Minnesota Morris and has served as Music Director of the College of Saint Benedict and Saint John's University Symphony Orchestra. He has also taught at the University of Minnesota Twin Cities. A fervent advocate for young musicians, he was appointed as a coach for the Greater Twin Cities Youth Symphonies and serves on the board of the Eckblad Williams Community Fund, an arts organization that provides funds for Minnesota's ISD 742 string players. In demand as a guest educator, his recent engagements include invitations to Bemidji State University, the Mississippi Strings Camp, the MNSOTA Middle Level Orchestra Festival, and the Bravo North music festival.
Corbett earned a Doctor of Musical Arts degree in Violin Performance with Sally O'Reilly at the University of Minnesota Twin Cities, where he was a Berneking Fellow and Graduate Assistant. Other teachers include Joanne Cohen, Mark Russell Smith, Lydia Artymiw, and Scott Jones. During his studies, he was awarded full scholarships to a variety of summer programs, including the Brevard Music Institute (Brevard, NC), Bravo! Institute (Minneapolis, MN), and Italy Summer Music Festival (Pienza, Italy). He has appeared as concertmaster and soloist with many orchestras, including the University of Minnesota Symphony Orchestra, Bethlehem Chamber Orchestra, and the Concordia Orchestra. He has won first prize in numerous competitions, including the MMTA Artistic Ambassador Competition and Concordia College's concerto competition.
Corbett maintains teaching studios in Saint Cloud and Morris, Minnesota. He lives in Minnesota with his wife, Kate Bae, who teaches piano at the University of Minnesota – Morris. See more at www.alexandercorbett.com.
The Heartland Symphony Orchestra is a 50-piece volunteer, nonprofit, community orchestra, and continues to serve the central Minnesota area of Brainerd, Little Falls, and the surrounding rural communities. Musicians, from amateurs to professionals, come together once a week from all over the region to rehearse and perform three full-length orchestral music concerts each season in both Little Falls and Brainerd.
Special guest artists and conductors, local soloists and ensembles, area youth concerto winners, and charming repertoire commentary all help to make each concert unique and entertaining. The HSO also contributes its service to communities through music education programs, special events, and ticket giveaways. For more information about upcoming concerts or to get involved either as a player or HSO sponsor, please email [email protected] or call the HSO at 1-800-826-1997.