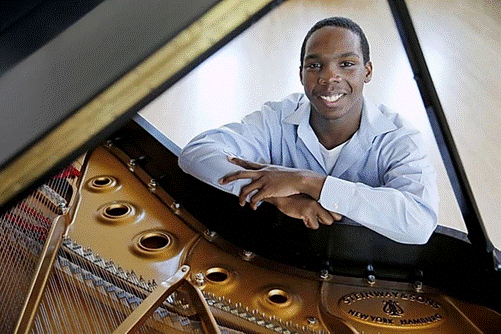 The winner for the Heartland Symphony Orchestra 2020 Composers' Competition is Quinn Mason from Dallas, Texas. In total, 77 applications were received. Born in 1996, Quinn is currently a student at Southern Methodist University's Meadows School of the Arts where he studies composition with Dr. Lane Harder. This is not the first award that Quinn Mason has received. He has received awards from the American Composer's Forum, Voices of Change, Texas A&M University, the Dallas Foundation, the Philadelphia Youth Orchestra and the ASU Symphony Orchestra to name just a few. His music has been performed in concert by dozens of musical organizations including the Dallas Symphony Orchestra, South Bend Symphony Orchestra, New Texas Symphony Orchestra, Mission Chamber Orchestra and American Composer's Forum.
The first weekend in April, Heartland Symphony Orchestra will premier the first movement of his recent work, Symphony in C Major as a highlight of their Spring Concert Series. Heartland Symphony Orchestra is a unique orchestra based in rural west central Minnesota. Their emphasis on skilled musical performances has marked it as stepping stone for talented emerging conductors. After this concert, it will be easy to see how it could become a stepping stone for composers, too.
Quinn's personal mission is to write music that is, "based in traditional classical music, but reflects the times in which we currently live". You can keep in touch with him online at: https://masonianmusic.wixsite.com/home.